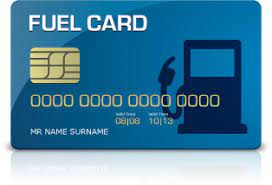 Choosing a Business Fleet Card can be a daunting task with an abundance of choices available. The more you think, the more challenging it gets, which is why we ran through countless Fuel Card Programs to bring together some significant factors that you must consider when choosing a Fuel Fleet Card for your business. When picking one out of many, the chosen card must meet your business needs. Along with reduced fuel consumption and efficiency, business fleet cards also extend the advanced features of real-time tracking and reporting of transactions, enhanced safety, convenient payments, and easy fleet management on the owner's end. But all of this comes at the price of selecting the best fleet card for your business. Here is how you can make an informed decision to select a card that maximizes your fuel efficiency and receive rewards that can positively impact your bottom line.
Convenient Locations or Coverage
The success of how well a card does to your business resides in the coverage and convenience of locations that it has to offer. A fact worth considering before choosing a fleet fuel card is to know in advance the regional and local locations of your selected company. Drivers should be offered ease of location which allows them to find gas stations on their routes so that getting back to work is easier and time-saving. As per our recent research and study, there are two main categories of fuel fleet cards when it comes to location-based division. The first one is the Universal Fuel Card and the second is Regional or Local Fuel Programs. As the name suggests, the former shows great compatibility for companies and businesses that have expanded operations and cover larger business regions. Giant Names like Shell, Chevron, and Exxon, are quite renowned and have been providing ease of fuel payment methods. On the other hand, regional fuel programs have also been facilitating local drivers and commercial vehicles in getting access to fuel at wholesale prices to save excess business spending from happening. Hence, reviewing both the options for better convenience and quick access can help you decide better about which card to choose and why.
Purchase Controls
Business managers encounter daily challenges when it comes to keeping a track of employees and their respective transactions. Likewise, the fuel activity of businesses needs control and monitoring. This administrative competency is achieved with Commercial Fleet Fuel Cards being introduced for regular practice in businesses. Hence, now comes the part where you decide on the amount of control you wish to implement in your business operations. To begin with, it is vital to keep in mind the nature of the business, its related industry, and the size of the fleet that your business owns. Next, you list down the limitations or controls that you wish to put into action to later match them with the availability of controls that each card offers. This way, it becomes easy to hand-pick a business fleet card that matches your business requirements. Controls on spending on each card vary from the number of fuel gallons purchased on a daily, weekly, or monthly basis, to personal purchases like drinks or snacks, fuel alerts, card authorizations, email notifications, and more.
Account Access
A benefit to be enjoyed by both managers, as well as fleet drivers, online access, and mobile alerts also carry immense importance when selecting business fleet fuel cards. From a managerial view to keep a track of fuel transactions to getting online spending alerts, online account access also helps the drivers in finding the closest fuel station, along with the amount of fuel needed to meet the requirement. These online alerts also vary from card to card where some allow access to know pay per mile, spending history, fuel efficiency, and more, knowing what each card has to offer allows business owners to select one that best suits their employee's interests and add up to the business efficacy.
Fleet and Fuel Type
Flat and fuel are two basic components that contrast from business to business. While some businesses prefer to use diesel as their transportation expense, many chose fuel trucks. Henceforth, know what your business relies on to run smooth operations so that choosing a fleet card or fleet gas card becomes simple and unpretentious. The categorization of fleet cards is based on fuel, either petrol, diesel, or a mix of refueling with both types. Next up is the type of vehicle that your business uses to run its operations. From trucks to trailers, vans, or more, your fuel needs differ and so does your card choice. Here is when you do not just look at your current operations but also consider growth prospects and opportunities that await your business shortly. But an important point to remember, do not to get hasty and speedy when making such business decisions. Although growth is an important factor to take into account but hoping to make the most of additional future benefits isn't always likely to benefit you. Therefore, it is recommended to make a viable decision considering all factors in one to greatly benefit you in the long run.
Financial Tracking and Fuel Analytics
The dashboard is a common business practice of today, and a really effective one too. And here Fleet Management of Fuel Cards comes handy. Having seen fuel financials in a digital dashboard didn't outclass the administrative side of keeping records, only. It has helped businesses keep a financial track of fuel consumption and fuel efficiency of every different vehicle on varied occasions. Generating reports that show fuel spending, and trends, along with fuel analytics helps to grab growth opportunities and enhance driver as well as vehicle productivity in the coming times.
Final Words
To wrap it up, it won't be wrong to say that the above factors are just the essentials to begin your decision-making process. Taking into account all the mentioned features, one should always look for a good blend of locations, ease of use, company responsiveness, control, benefits, and tech advancements that support business excellence while purchasing a Fleet Fuel Cards. With the anticipation that the read was able to get you selection insights, we will keep a lookout for additional features that get introduced to keep you posted about them.