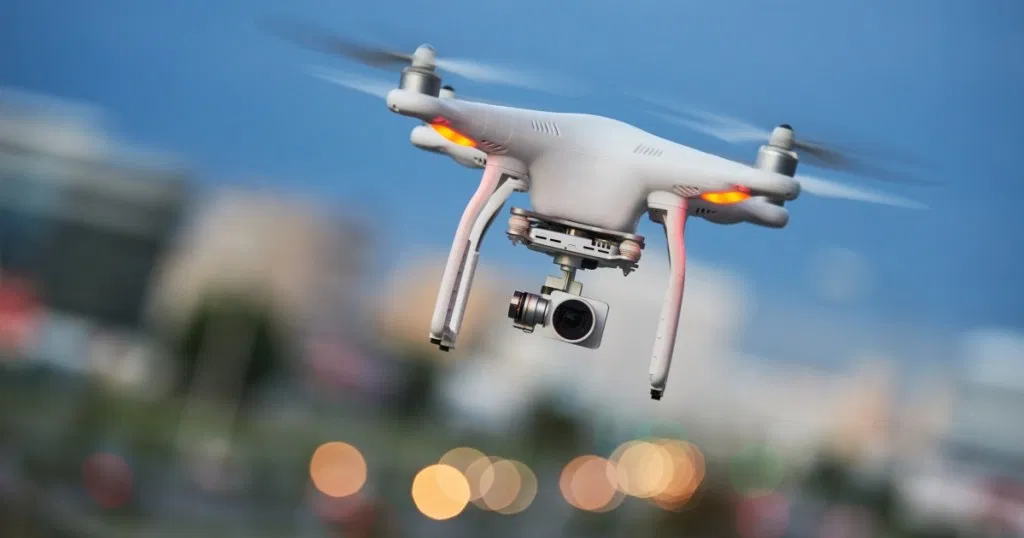 Anytime you set out to fly a drone, it's essential to ensure that you, the pilot, are doing everything safely and legally. Although we can't provide legal advice, we did speak to experts. We consulted the Federal Aviation Administration and Academy of Model Aeronautics documentation to collect the steps that we consider essential for every recreational pilot.
"The main thing to keep in mind is we're sharing the airspace with manned full-size aircraft," said Tyler Dobbs, Academy of Model Aeronautics government affairs representative. "We're not trying to push things to the limit and do things outside of AMA safety guidelines or the FAA rules. Just have fun but do so within one of the federal paths of operating legally and safely."
Familiarize yourself with the AMA
Different types of drone pilots must abide by different rules and laws. Here we're focusing on those who use drones for recreational purposes—what the FAA calls a "model aircraft." That means the pilots can't sell the photos or videos they take with their drone or use the drone for any other business-related reasons.
Recreational drone users can either get a remote pilot certificate from the FAA, which requires an in-person test or "follow community-based safety guidelines and fly within the programming of a nationwide community-based organization" (a much easier option). The commercial pilot and drone lawyer Jonathan Rupprecht said that "this is the chief thing you need to pay very close attention to" and that it's something people often misunderstand or miss. You do not need to join a nationwide organization, but you do need to follow the organization's rules; a broadly accepted option is the Academy of Model Aeronautics. For details, read the AMA handbook.
Get a registration number.
Once you've committed to following the AMA's rules, you need to register with the FAA. Visit the FAA website and follow the checkout process, which is about two minutes long. You need to submit your name, phone number, and address, and pay $5. Then the FAA issues you a registration number valid for three years. It also generates a printable certificate, which could be useful if a police officer or someone else ever questions you while you are flying.
Once you have a registration number, you need to label each drone you fly for the next three years with that number. Unlike commercial pilots, recreational pilots do not need to complete a new registration for each drone they fly.
Know the rules
It will help if you read both the FAA guidelines and the AMA handbook (PDF). Be prepared for them to contradict one another at times, but in general, these are the essential rules that apply nationally:
Fly within line of sight. If you are wearing a first-person-view headset, you must have a spotter who can visually see the drone without aids such as binoculars.
Drones must weigh less than 55 pounds unless certified by a community-based organization like the AMA.
Do not fly near other aircraft.
Do not fly within 5 miles of an airport. If you do, you must notify the airport and the air-traffic control tower before the flight. To check whether you are far enough away from an airport, you can use a tool such as the AMA Flying Sites Map or DJI's mobile app.
Do not fly near emergency response efforts.
Do not fly while under the influence of drugs or alcohol.


Locally, there can be even more rules for drone flights. For example, It's illegal to fly a drone in the US National Park System (unless there's a designated area) or within an extended 15-mile range of Ronald Reagan Washington National Airport. Check your city and state's specific rules governing drone flight.
Fly cautiously
Do everything you can to minimize the chances of something going wrong when you fly a drone for the first time. Read the manual and take the time to watch YouTube videos about safe setup for aerial photography and flight.
"People tend to crash these things unnecessarily because they can't read the manual," said Rupprecht. "The first flight and second flight you're scared out of your mind. The third flight you hear the [sings theme song] Top Gun music and you say, 'Yeah, I can do it!' You go outside and you're flying and you crash it. Before being lawful, figure out how not to do that."
It might be worthwhile to invest in a flight simulator to practice the controls before your first real flying adventure. Otherwise, the best way to fly a drone for the first time is to learn from others. Chances are, a drone club exists in your area. In my experience, they are welcoming to newcomers, and members are happy to show you the basics.
"They will help you learn the rules, they'll help you learn how to fly and show you that, yes, there's things that you need to take seriously while you're operating in the airspace, but overall it's a great and enjoyable hobby," the AMA's Dobbs said.
Some other helpful tips:
Pick flying sites with a generous amount of room, few obstacles, and few people.
Do not wash in adverse weather.
Have a plan for returning a drone to your location if something goes wrong.
Fly within your current abilities.
There are a lot of rules governing drone flight, but the experience should still be about having fun. Take your time, learn new things, and don't forget why you started flying in the first place.


The competition
Our former budget pick, the DJI Spark, might be a good buy if you see it for cheap and don't care much about video quality. Its 1080p video isn't as good as the newer Mavic Mini's 2.7K video, and the Mavic Mini benefits from the latest DJI features.
The DJI Mavic 2 Enterprise has specs similar to those of the Mavic 2 Zoom plus a port to add optional accessories such as a spotlight, speaker, and beacon. It's built to be useful to firefighters, law enforcement, and search and rescue teams. As a result, we didn't test it for this guide, as it is not meant for people who are primarily using a drone for aerial photography service.
The DJI Phantom 4 Pro+ V2.0 is equipped with OcuSync, which connects directly with the DJI Goggles. Compared with previous Phantom models, the 4 Pro+ cuts the propeller noise in half. We flew the drone in mid-2018 and found it to be reliable. Still, aside from its included screen and ability to shoot 4K video at 60 fps, we didn't think it offered enough additional benefits that topped the Mavic 2 Pro's portability.
We still think the DJI Mavic Air is a great drone, though its camera and battery life aren't as good as those of the Mavic Air 2. It's a decent option if you're bargain shopping and don't mind missing out on the latest and greatest features.
The Autel Evo is easy to fly but can't compete with our top picks on video quality. Video: Signe Brewster
The Autel Evo is a fun and reliable drone we tested in late 2018. It reminded us a lot of the Mavic line, as it offered a foldable shape, steady position holding, and an easy-to-use app that includes preprogrammed cinematic modes. However, its 12-megapixel 4K camera and lack of a zoom lens meant it couldn't quite compete with the Mavic 2 Pro or Zoom. (It can shoot 4K at up to 60 fps like the Phantom line.) It is a closer competitor to the Mavic Air 2, though it typically costs a bit more.
The Skydio R1's ability to avoid thin and overlapping branches left something to be desired.
We used the Skydio R1 to track snowshoers, as well as cross-country skiers being pulled by dogs. It took seconds for us to get the R1 up in the air, after which we tapped a person on the Skydio app to direct the drone to follow them autonomously. But although the R1 avoided medium-size and large objects such as tree trunks and thick branches better than DJI drones did, it had trouble with thin or overlapping masses of units—conditions you're sure to find in most forests. We also had difficulty transferring video clips from the app to social media. If you want an autonomous drone and can tolerate the R1's limitations (and don't mind the higher price), it could be the right choice. Otherwise, we think a DJI drone that offers more specialized manual controls represents a better value.
The Parrot Anafi packs in a lot for a low price. It sports a fold-up design and a 21-megapixel camera that shoots 4K HDR video on a 180-degree tilt gimbal. It offers 25 minutes of battery life and can go up to 32 mph. We think obstacle avoidance is essential enough that the Anafi's lack of obstacle sensors disqualify it as a potential pick. Still, if you're an experienced pilot on a budget, you consider a high-quality camera to be more critical than obstacle avoidance; it could be a better option than the Mavic Mini. We tested the FPV version and found the included headset useful for lining up shots. The backpack also felt of high quality.
The Yuneec Typhoon H hexacopter has a 4K camera that rotates around a full 360 degrees, plus forward-collision avoidance, carbon-fibre prop arms, retractable landing gear, a handful of intelligent flight modes, and a touchscreen built right into its remote controller. It is swift and agile, but it has a limited flying range. Like the version with RealSense, it isn't readily portable, and we don't like its controller as much as DJI's.
The Yuneec Q500 Typhoon 4K was our runner-up in our initial round of testing. It has a 4K camera that also captures raw still images, a controller that doesn't require a smartphone, a removable gimbal, and a few nifty intelligent-flight modes. Unfortunately, it's not as agile a flyer as our newer picks. It suffers from the same limited flying range as the Typhoon H, and it's monstrous next to the Mavic 2 Pro.